31 minutes earlier I received an ominous email from Payoneer support stating that users from certain countries including Pakistan can no longer use their Payoneer card due to new anti-money laundering laws by US government.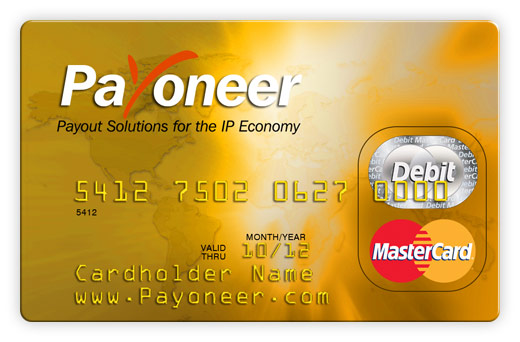 Due to a change in requirements from our regulators, as of June 1, 2010 Payoneer cards will be blocked for transactions in the countries listed by the US government as having strategic Anti Money Laundering (AML) deficiencies. This change will affect card usage in the following countries: Angola, Ecuador, Ethiopia, Pakistan, Turkmenistan and Sao Tome and Principe.

If your card is in use in one of the countries listed, we encourage you to use all funds by May 31, while transactions are still possible in these countries.

Please note that beyond May 31 your card will continue to be fully functional in all countries not banned by the US government, and we will be happy to load payments to the card without any change.

We apologize for the inconvenience and hope that the Payoneer card will continue to provide you with valuable service.
This is a very bad news for every freelancer and web entrepreneur who was completely relying on Payoneer. In this email one question remains unanswered that users will still be able to receive funds and use Payoneer cards to make transactions to US merchants. I had asked this question to Payoneer support and now waiting for their reply. Will keep my readers updated at this situation.
Update: Reasons for Payoneer's ban of Pakistan.
Update 2: Call for Action
Update 3: Payoneer's Ban is Partial